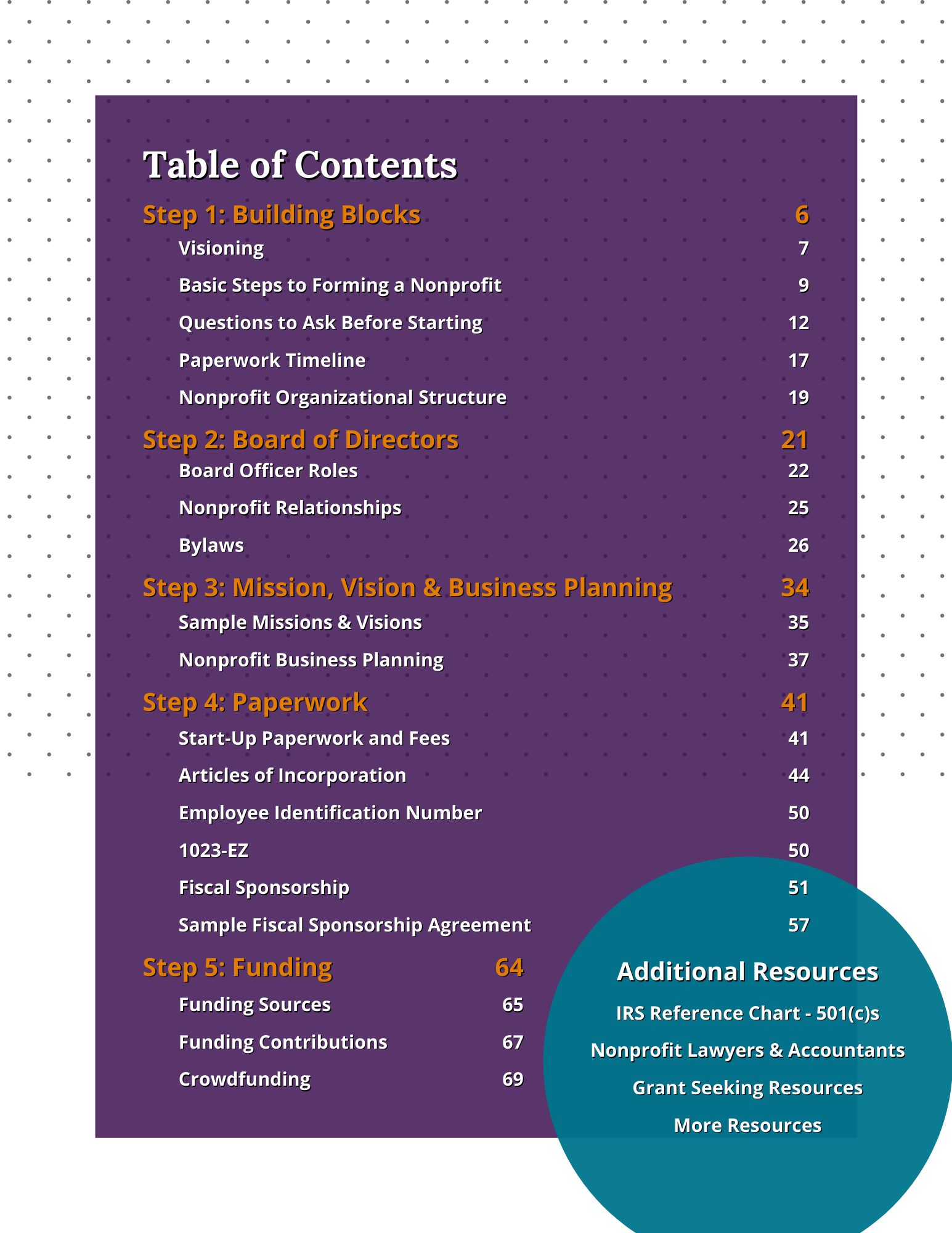 What should you know about starting a nonprofit?
Starting a nonprofit is a venture that requires time and money. Strategic thinking will help you start on the path to success, and avoid pitfalls later on. To help in that process, the NEW team has created this guide. It demystifies the start-up process, offers step-by-step guidance, and answers common questions. Plus, we've included samples of legal forms you'll need to file with the State of Michigan.
INCLUDED IN THE GUIDE:
Basic Steps to Forming a Nonprofit
Board Officer Roles & Responsibilities
Sample Missions & Visions
Start-Up Paperwork and the associated Fees
Fundraising
AND MORE!
Download your copy and get your nonprofit started today!
Get the Videos!
Get the companion to this guidebook, our Starting Your Own Nonprofit Video Series! Available for a discounted price when purchased with the book.